If you're looking for exceptional quality dental care in Coral Springs, you don't have to travel far! At Advanced Dentistry of Coral Springs, our experienced prosthodontist has an established reputation for expertise and producing outstanding results. Providing a sweeping range of dental services for you and your entire family, Dr. Renan Buitrago makes use of the most advanced treatment technology, techniques, and materials, to offer you the state-of-the-art oral healthcare you deserve. From routine checkups to the most advanced solutions in implant dentistry, our prosthodontist specializes in reconstructive, restorative, and cosmetic dentistry, and provides all the essential dental services that fall in between. As a truly gifted professional, Dr. Buitrago has transformed the smiles—and lives—of countless patients, and invites you and your loved ones to visit him at his state-of-the-art dental office in Coral Springs.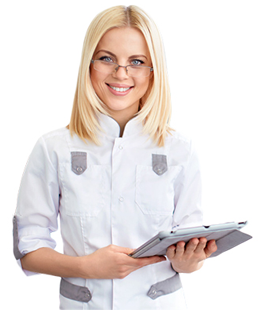 Earning his first dental degree in 2000 from Pontificia Universidad Javeriana, in Bogota, Colombia, Dr. Buitrago practiced general dentistry in his native country for four years before moving to New York City, where he completed a One Year International Advanced Study Program in Prosthodontics and Dental Implants at the prestigious New York University College of Dentistry. Deciding to pursue dentistry in the United States, Dr. Buitrago earned his second general dental degree from NYU in 2008, where he was later honored with the privilege of teaching in the pre-doctoral and graduate clinics and pre-clinics. Recipient of the Dr. Harry J. Gersten Award and Long Island Academy of Odontology Award for excellence in technique and scholastic achievement, Dr. Buitrago further advanced his training, specializing in Prosthodontics through the 3-year postgraduate program at New York Hospital Queens, part of Cornell University, receiving his specialty certification in 2011. Having traveled and practiced dentistry in New York, Atlanta, and Southwest Florida for years, Dr. Buitrago is pleased to be serving the Coral Springs, Boca Raton, and Pompano Beach communities.
As a prosthodontist, Dr. Buitrago has studied the complexities of head and neck anatomy, optimal dental function, dental aesthetics and the science of dental materials. Authoritative in the realm of restorative, implant, and cosmetic dentistry, Dr. Buitrago offers the most leading-edge solutions for repairing and replacing teeth, and has been known to produce exceptional quality results. From the highest quality fillings, custom crowns, and bridges, to a variety of dental implants and implant-retained dentures, Advanced Dentistry of Coral Springs is your premier resource for restoring your smile. Dr. Buitrago is also equipped to provide full mouth reconstruction, as well as special procedures to address TMJ disorders, and other facial or dental anomalies.
Patients seeking options for replacing missing teeth are welcome to come and benefit from the foremost options available in the field. For eligible patients, dental implants are an excellent solution for replacing missing teeth, as they confer various health benefits. Inserted directly into the jawbone, dental implants fuse to the bone over time, providing unparalleled stability to anchor a crown or permanent dental prosthesis into place. Whether used to replace a single tooth, or strategically placed to replace an entire dental arch, dental implants come the closest in replicating the performance, appearance, and feel of natural teeth.
If you're experiencing a dental emergency in Coral Springs, Dr. Buitrago is also highly skilled in the diagnosis and treatment of a wide range of dental conditions. From the treatment of cavities, to root canal therapy, bruxism, and dental injuries, your prosthodontist is well prepared to provide you with relief and the best possible results for your smile.
When it comes to cosmetically enhancing the appearance of your smile, Advanced Dentistry of Coral Springs offers the latest options. From professional strength teeth whitening, to Invisalign, and porcelain dental veneers, you'll be in excellent hands whether you'd like to brighten, straighten or completely makeover your smile!
Coral Springs is a scenic city in Broward County, Florida. Whether you've come to enjoy our beautiful weather, take in a show at the Coral Springs Center for the Arts, or to check out our landmark Coral Springs Covered Bridge, there's something for everyone to love in Coral Springs.
If you live in Coral Springs, or nearby in Tamarac, Margate, Coconut Creek or Pompano Beach, make Advanced Dentistry of Coral Springs your choice for exceptional quality dental care in the area. We welcome the opportunity to make you smile!